A week ago we displayed Bastien's tank – a French client from Montpellier. Today we received photos of another client from the same region.
The Hâpyfish /Antinéa Import Company is a company establish in Villeveyrac and they are now using our PR72 V3 LED Pendants over their new coral propagation tanks in their facility. The first vat was equipped with ten units.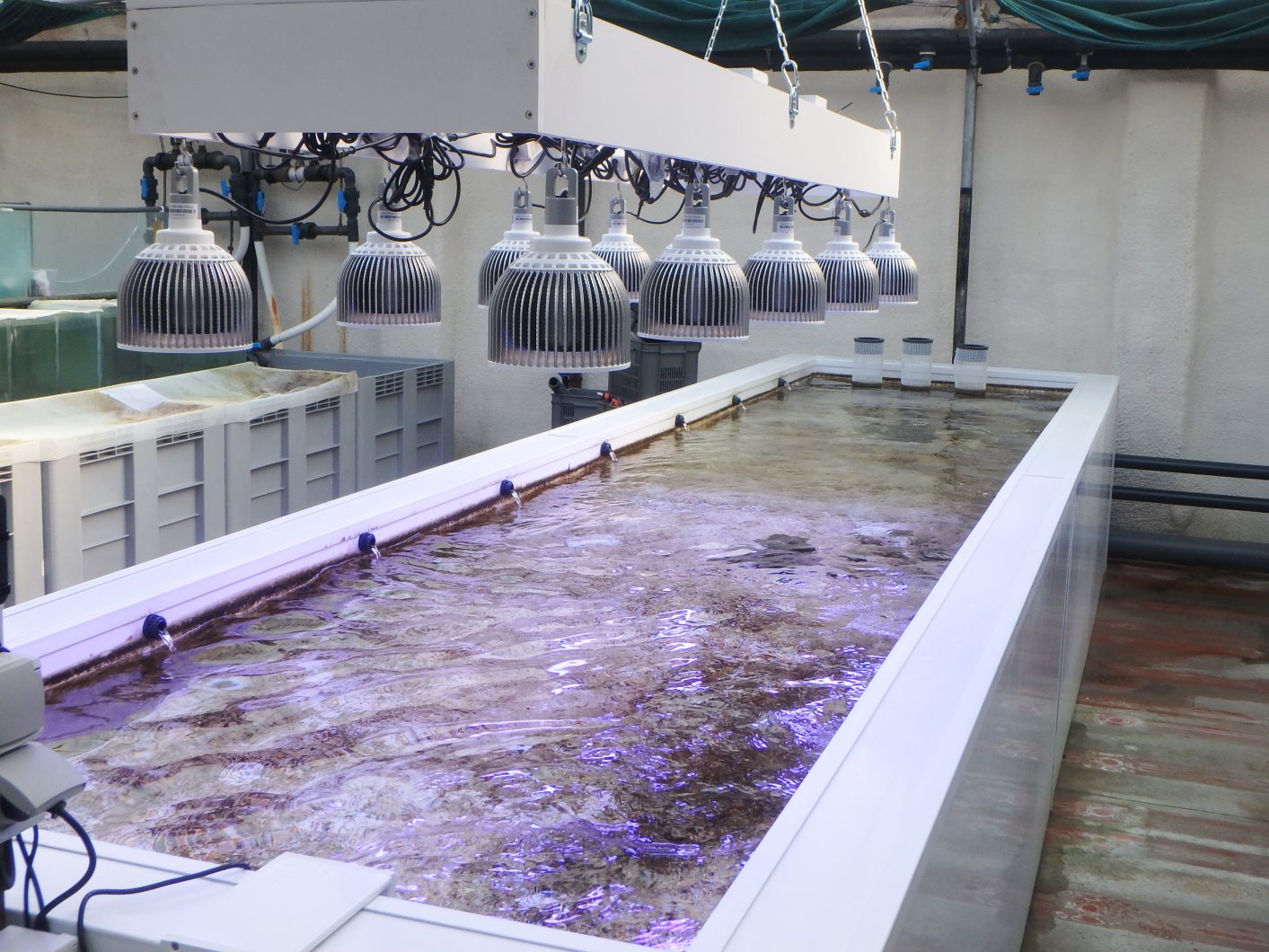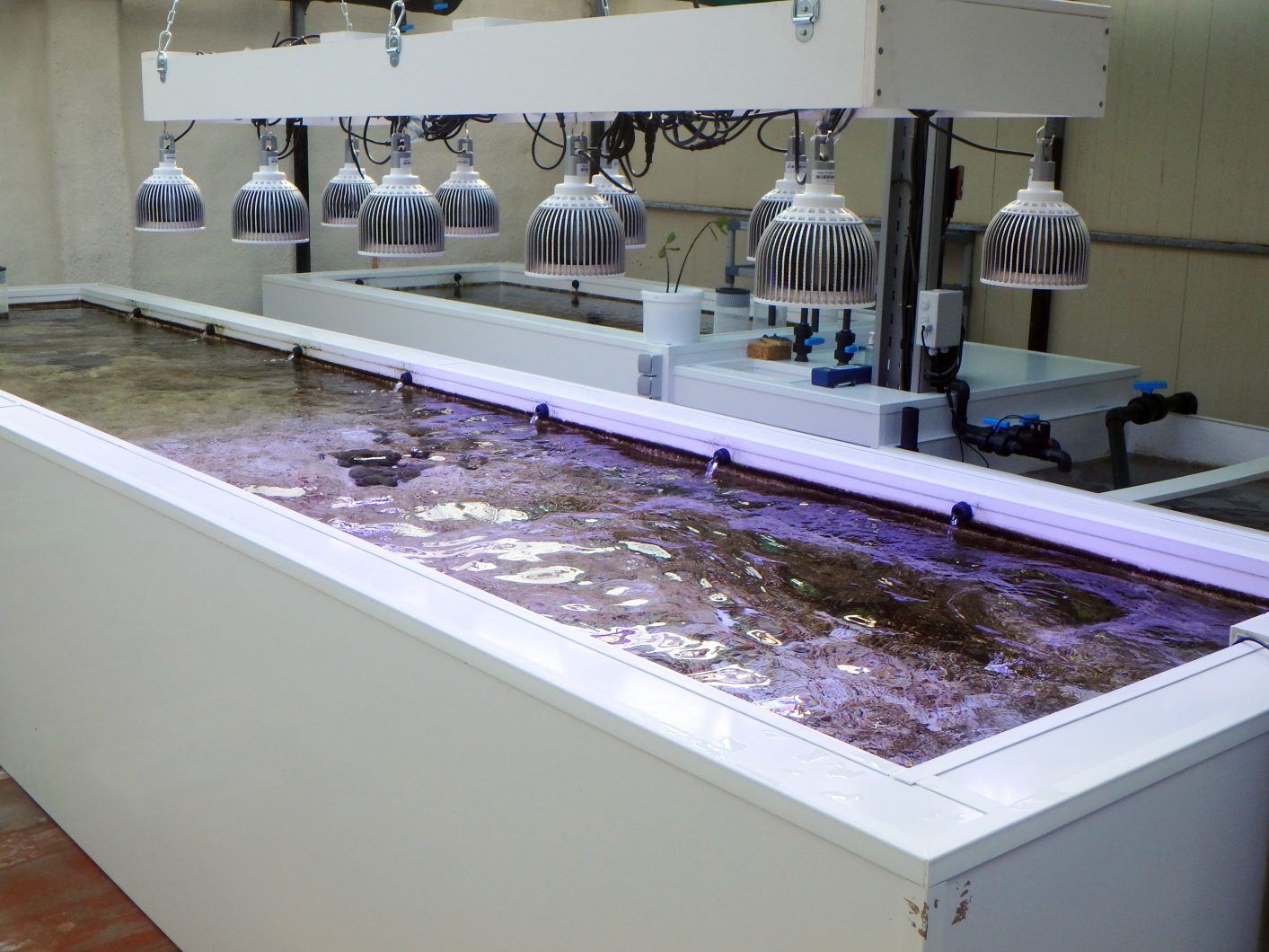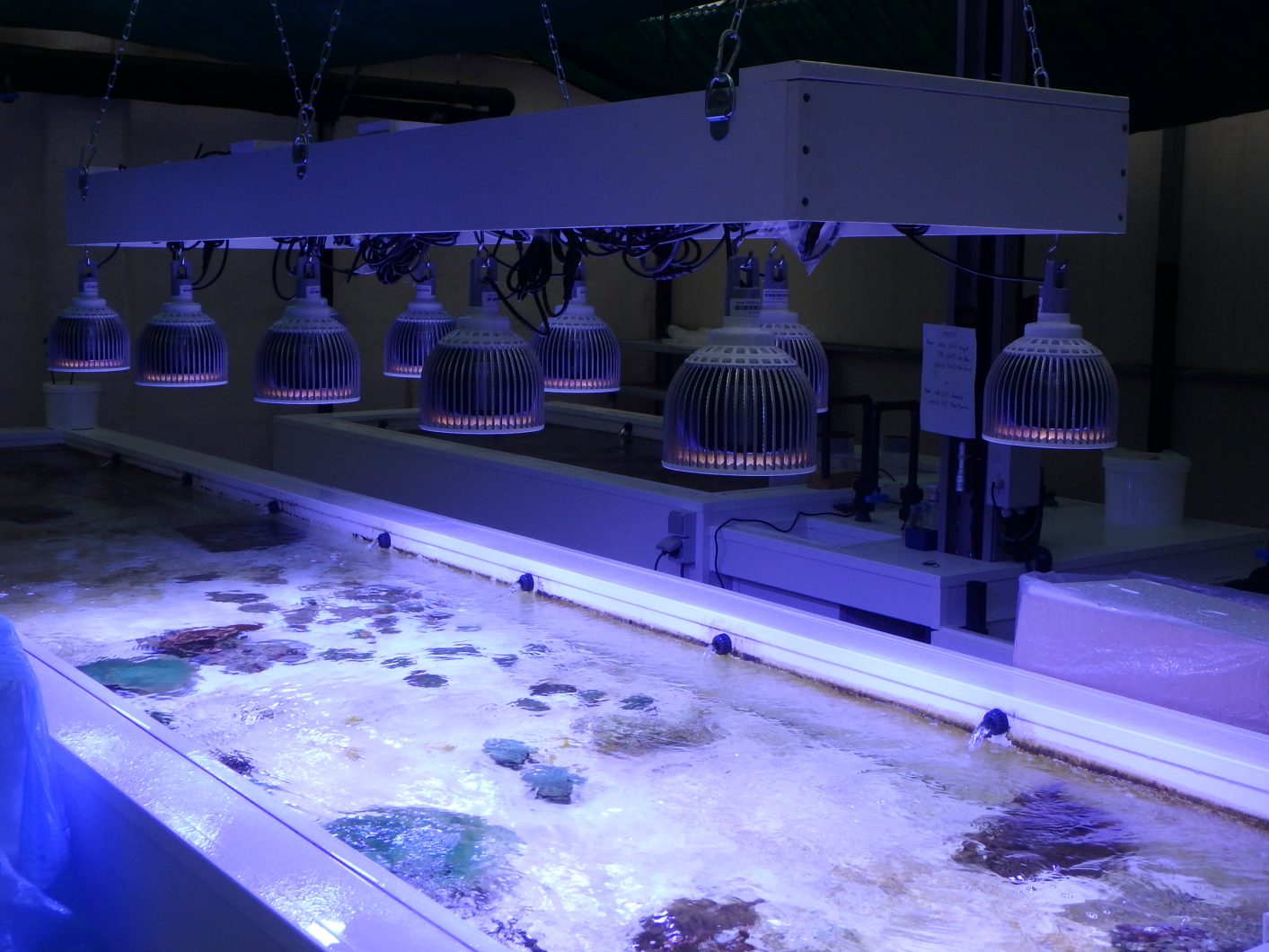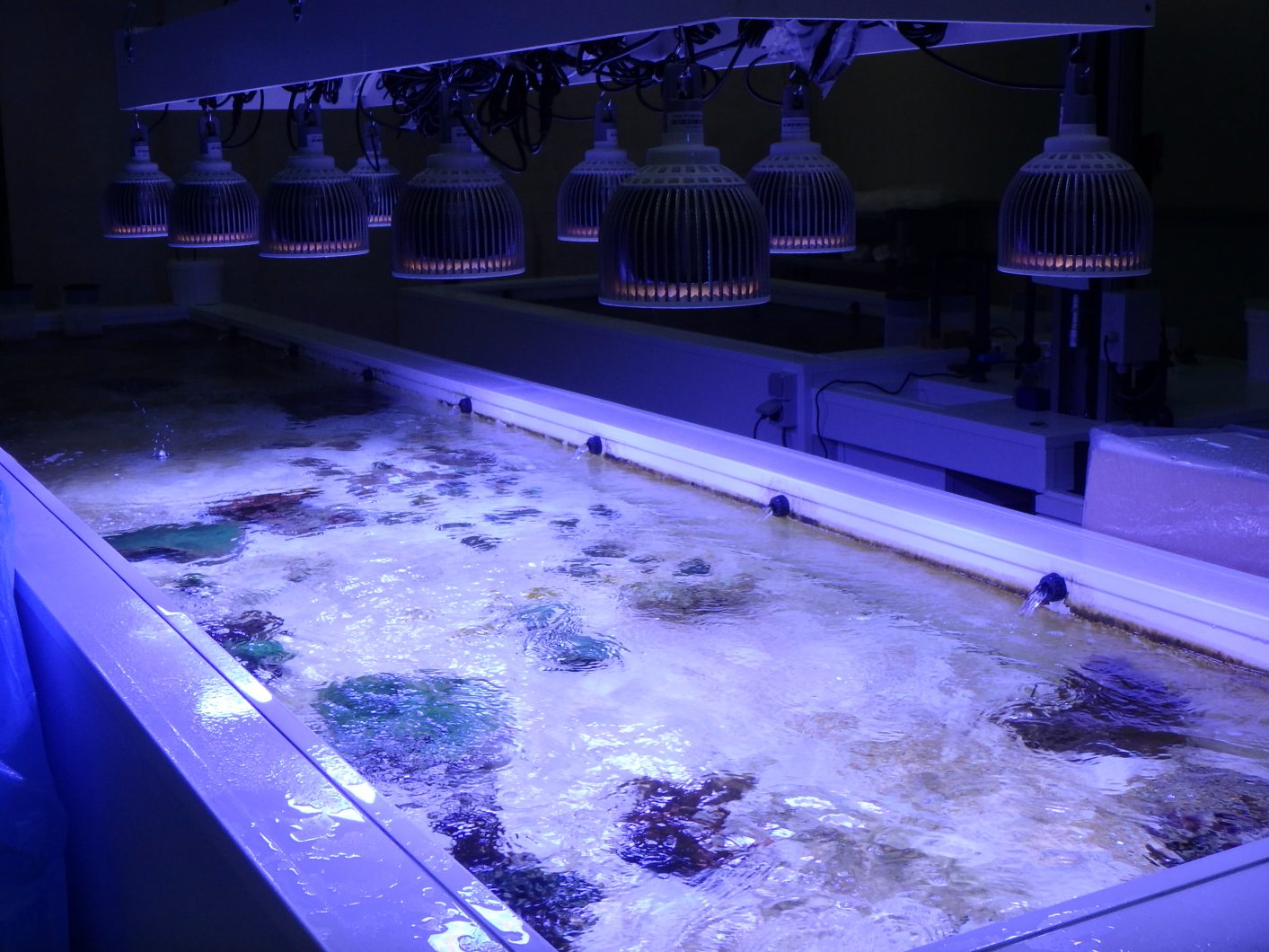 Stephane is reporting great results at this early stage and plans on equipping another vat with PR72 V3 LED Pendants.
We hope to continue to receive more photos and feedbacks in the future, merci Stephane!
Orphek POWER REEF – PR 72 Reef LED Pendant is a member of the new PR 72 family of LED Pendants. Its design goal was to aid hobbyists in growing beautiful corals in medium sized aquariums or larger systems when multiple units are used, and coral fragment tanks without relying on energy wasting metal halide or low PAR florescent tubes.
The LEDs were selected duplicate the PUR lighting spectrum which is beneficial and necessary for growing corals, clams, and marine plants. The highly efficient Mean Well LED Drivers are used here as well, no shortcuts were taken. The PR72 Reef LED Pendant will produce High PAR/PUR levels. A plenty of PAR/PUR for growing all types of corals because the light energy is concentrated on the needed and desirable PUR spectrum while eliminating LEDs that emit non essential wavelengths.
Highlights
Highest PAR per watt.
36 high power LEDs tuned to the PUR spectrum to provide excellent coral and clam growth.
Maximizes natural colors of corals and clams.
Mean Well dimmable driver for improved efficiency and longevity.
UV and wide spectrum red, white and blue LEDs duplicate the PUR spectrum and giving an 16,000K -18,000K appearance.
Replaces energy wasting incandescent, florescent, and metal halide lighting.
Low energy use, typically 30% – 50% less than other lighting technology
Aluminum finned heat sink effectively dissipates heat from the LEDs ensuring long life of the electronics.
If you wish to know more about this product click on the P72 V3 product page.
If you are also from Europe or any country around the globe and you are also wishing to:
Improve the quality of life of your corals and marine species
Install a neat and easy to clean fixture
Own not only a conceptual design LED light solution, but a true color & growth technology
We will be very happy to find the best Orphek LED Lights for your tank.
Email us to contact@orphek.com and we will help get you started! You can also reach us by filling our form.