Orphek Atlantik V3 PLUS Black Friday & Cyber Monday Sales Event – 5 days left
Black Friday is 5 days away but we didn't want you to wait until the day after Thanksgiving for Black Friday deals, so we kicked off the savings a little early.
From TODAY, November 20th, through Monday 28th, Orphek is helping make Christmas happier for you with excellent discounts.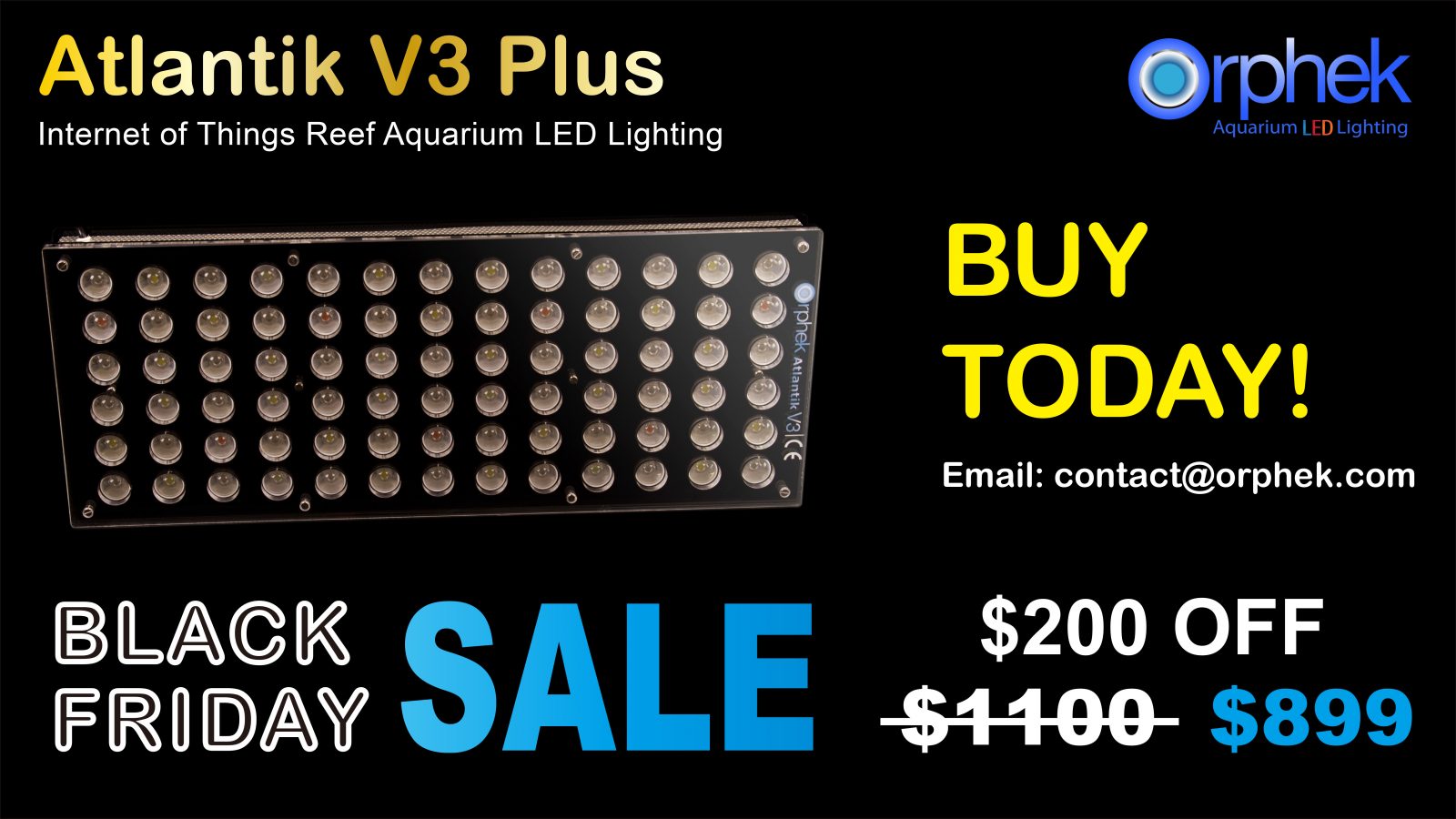 WHAT WE ARE OFFERING THIS YEAR:
Orphek Atlantik series has taken a giant step forward into the future of internet technology and ease of control Internet of Things – IoT.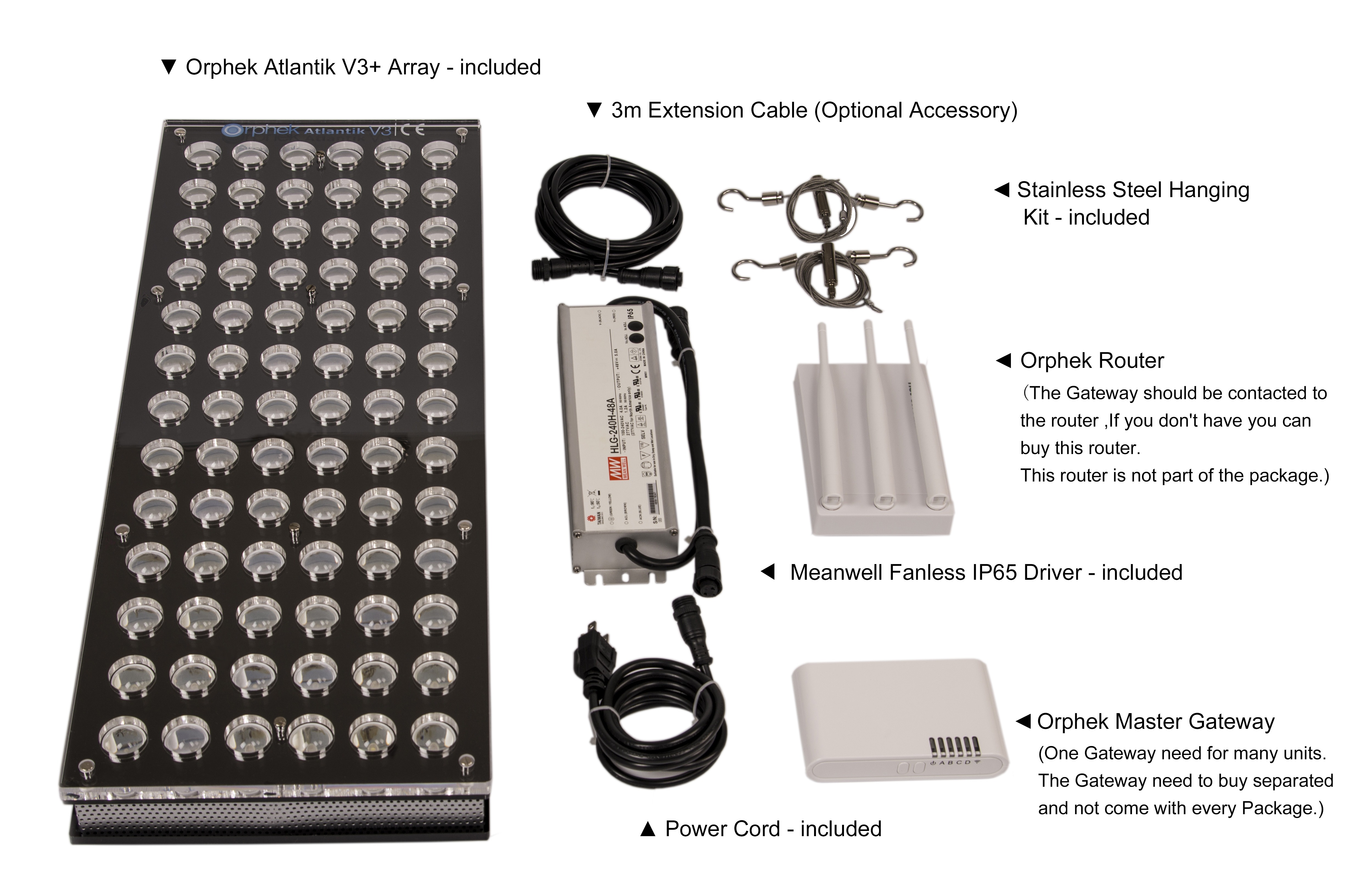 WHAT IS NEW:
Our newest 2016 technology features built-in wireless control allowing users to easily program, control, and monitor their light(s) locally or from any location in the world where internet access is available (Wifi/3G/4G). The app is available free of charge from the iTunes store, and soon at google Play.
THERE IS MORE!
The power output of the new Atlantik V3 PLUS is increased to 235 watts which is a considerable increase compared to the Atlantik V3 which has a power output of 187 watts.
Check the ATLANTIK V3 PLUS page (by clicking on the name) to learn more about the features, channel layout, PAR/PUR and the specifications.
DON'T MISS THE OPPORTUNITY!
With the best quality and highest PAR/PUR ratio of any light in the market, Orphek will deliver the Results, Reliability and Design that you want for your saltwater reef tank and now you will also be be connected anywhere you go!
SO WHAT IS THE DEAL?
A $200 DISCOUNT – ATLANTIK V3 PLUS now for $899!!
AND Free Shipping, Free & Secure Money Transfer by Paypal.
Also 50% discount on ORPHEK GATEWAY

– now for $75 only!
AND Free Shipping, Free & Secure Money Transfer by Paypal.
OBS: One Orphek Gateway has the ability to control and program 200+ individual units.
CONTACT US NOW!
YOU DON'T NEED TO WAIT UNTIL OF THE END OF THE MONTH TO RECEIVE A BLACK FRIDAY DISCOUNT!
If you wish to place an order, or need assistance in selecting an LED system for your application, please
Send us an email to contact@orphek.com or via form and a sales professional serving your area will contact you as soon as possible.
Send us an email via form: Fill-in your details and one of our experts will contact you shortly. All fields are required.